2020 Southern Regional Grant Conference: Connecting Our Communities
The Georgia, North Carolina, and South Carolina Chapters of the Grant Professionals Association (GPA) are joining forces for the 2020 Southern Regional Grant Conference: Connecting Our Communities. Held in Greenville, South Carolina on Thursday-Friday, April 23-24, 2020, this conference will bring together grant professionals from the nonprofit, government, education, and consulting sectors.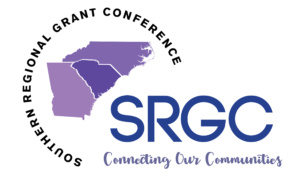 The 2-day grant conference (April 23-24, 2020) will feature excellent speakers, workshops led by industry professionals and numerous opportunities to network with peers. Your conference registration includes Breakfast and Lunch both days. Attendees may browse a silent auction area, are eligible for raffle and door prizes, will receive a conference booklet and an invitation to network with new friends offsite at the end of the conference.
Take advantage of the Early Bird Pricing – $199 through January 31, 2020. 
Agenda
The 2020 Southern Regional Grant Conference Agenda is now available.  Click here to download our most recent draft.  We are excited to kickoff the event with our keynote speaker, Marc Pitman.  From there, we have a full lineup of workshops and discussion topics from ethics to tech tools and consulting to writing when you find yourself stuck. It's two days chock full of quality content from engaging presenters. Please join us!
Register for the SRGC2020 Today!
2020 SRGC Call for Conference Speakers
The call for presenters is currently open. We are accepting proposals to cover a variety of grant related topics, include deep dives into the main sections of a grant application (needs statement, goals and objectives, evaluations, budgets, etc.), ethics in the grant profession, federal grant management rules and regulations, setting up your grant consulting business, and more.
Conference presenters will receive a $50 discount on their registration fee. Registration opens October 1, with an early bird rate of $199 through January 31. After that, rates are $250 for members of the GPA and $275 for everyone else.
Workshop proposal ideas can be submitted  HERE – Call for Presenters. The deadline for speaker submittals is Friday, November 1. Speakers will be notified by Friday, December 20 regarding their status for inclusion in this year's lineup for speakers. If you have any questions, please email Amanda Day at amandadaygpc@gmail.com.
We look forward to seeing everyone in Greenville!
Conference Hotel 2020
Embassy Suites by Hilton Greenville Downtown Riverplace
250 Riverplace, Greenville, South Carolina, 29601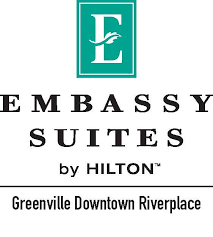 This all-suites hotel draws rave reviews from most guests who stay there (of 536 reviews on tripadvisor, 92% are Excellent or Good).
The most popular features include the spotless, modern and spacious rooms in this three-year-old hotel; immediate proximity to the Reedy River trail with the Blue Ridge Mountains not far away; all the downtown shops and restaurants within easy walking distance; the free, made to order breakfast and evening reception; fun rooftop bar with excellent views; indoor saltwater pool and state-of-the art fitness facilities; free airport shuttle (reservation required); and spacious ($7/day) parking garage. The studio or two-room suites come with microwave, fridge, coffeemaker and showers that guests seem to love.
All in all, the perfect venue for our tristate GPA conference and your staging ground to enjoy the town of Greenville and beautiful surrounding countryside.